Leading the genome
editing revolution
The discovery of CRISPRAdapted from a naturally occurring bacterial immune system, CRISPR is an acronym for Clustered Regularly Interspaced Short Palindromic Repeats. One of the proteins in the CRISPR system is known as CRISPR-associated 9 protein or Cas9 protein, which acts as a pair of 'molecular scissors' to cleave DNA. Researchers have co-opted the bacterial CRISPR system to make specific changes in the DNA of humans, other animals and plants. CRISPR was first harnessed in 2012 as a genome editing tool in the lab. More recently, scientists have begun engineering and testing CRISPR systems to be very specific to a desired genetic target. by Intellia co-founder Jennifer Doudna and her colleague Emmanuelle Charpentier captured the world's attention for its potential to revolutionize how we treat disease. That opportunity drives Intellia in its mission to transform the lives of people with severe diseases through curative genome editingAlso called gene editing. Genome editing collectively refers to a set of technologies, including CRISPR/Cas9, that can be used to cut and modify DNA. Genome editing uses systems to make the DNA change inside the cell. These cells can be edited in the body (in vivo) or outside the body (ex vivo) from a patient or donor. treatments.
Learn more about our history and join us in the continuing journey toward a new era of medicine.
November 2014
Intellia Therapeutics Founded
Intellia is founded to transform the lives of people with severe diseases by developing curative genome editing treatments.
January 2015
Novartis Collaboration Established
Intellia initiates its first collaboration with Novartis to develop novel cell therapies using Intellia's ex vivo CRISPR/Cas9 platform — marking an important validation of Intellia's team and capabilities.
April 2016
Regeneron Collaboration Began
Intellia begins a collaboration with Regeneron focused on in vivo applications of CRISPR/Cas9. Partnership further expanded in 2020.
August 2016
Lipid Nanoparticle (LNP) Delivery System Established
Intellia demonstrates its foundational proprietary lipid nanoparticle (LNP) delivery system in preclinical studies, paving the way to precisely deliver CRISPR/Cas9 to target cells — the central technical challenge to creating potentially curative in vivo genome editing treatments in humans.
March 2018
First In Vivo Genome Editing in Non-Human Primates
Intellia demonstrates editing of the TTR gene in liver cells of non-human primates with therapeutically relevant reduction of serum TTR protein.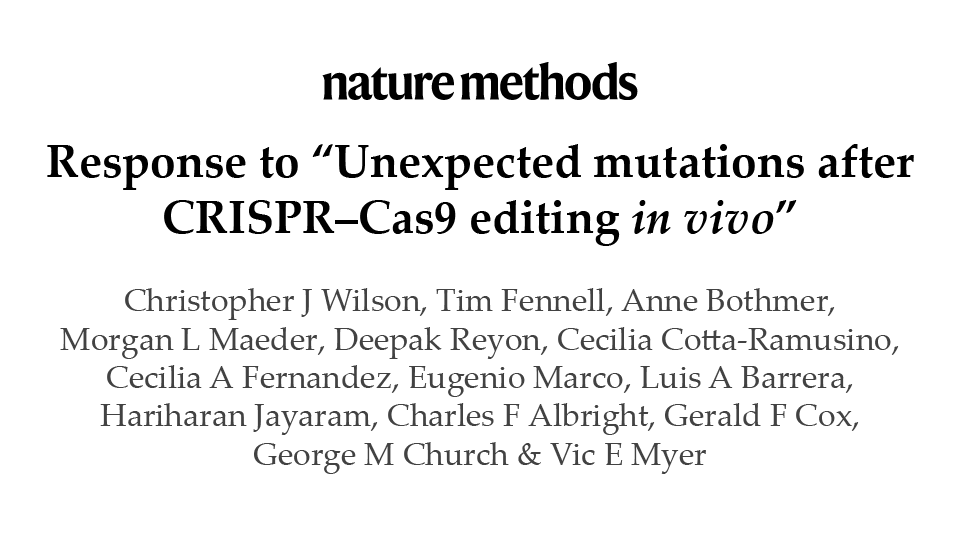 October 2020
Nobel Prize Awarded to Jennifer Doudna and Emmanuelle Charpentier
Intellia co-founder Jennifer Doudna and colleague Emmanuelle Charpentier win the Nobel Prize in Chemistry for the discovery of CRISPR/Cas9.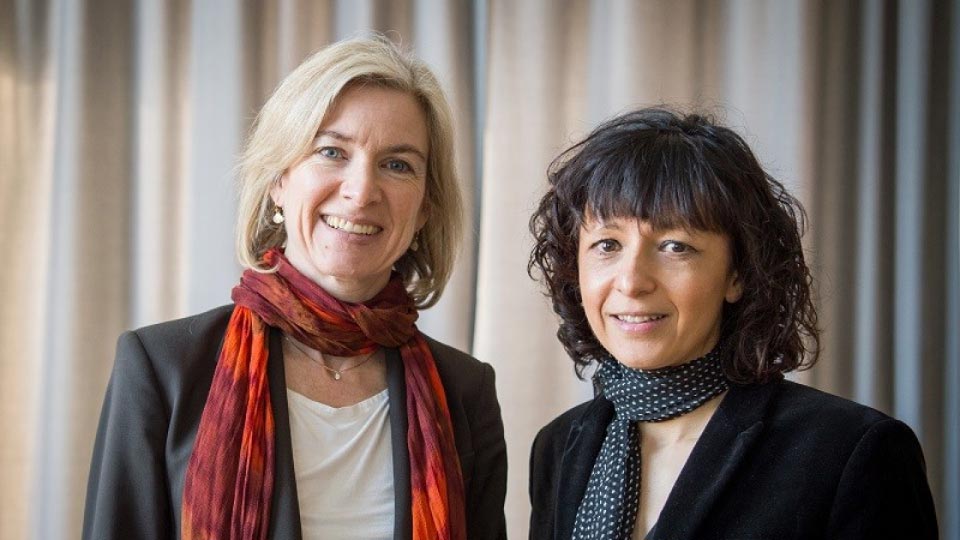 March 2021
Preclinical Proof of Concept for CRISPR-based In Vivo Editing of Bone Marrow
Intellia demonstrates systemic in vivo genome editing in a tissue outside the liver in preclinical models, supporting the potential for a less invasive treatment of sickle cell disease and other inherited blood disorders and reinforcing the promise of Intellia's modular platform.
June 2021
First-Ever Clinical Data for In Vivo CRISPR Genome Editing
Intellia and Regeneron make history by announcing interim Phase 1 data for NTLA-2001, demonstrating the ability to precisely edit target cells within the body to treat genetic disease with a single intravenous infusion of CRISPR. Landmark data published in the New England Journal of Medicine in August 2021.
October 2021
Second In Vivo Genome Editing Candidate Enters Clinical Trials
Intellia announces the first patient dosed in the first-in-human clinical trial for its second genome editing candidate, NTLA-2002, designed to prevent angioedema attacks in people living with hereditary angioedema (HAE).
June 2022
Impact from In Vivo CRISPR Genome Editing is Durable
Updated data from Intellia's lead in vivo genome editing candidate, NTLA-2001, demonstrate that deep reductions in a disease-causing protein were maintained out to at least 12 months, following a single-dose treatment.
November 2022
Interim Results From Landmark Clinical Trial of NTLA-2001
Updated interim data from the cardiomyopathy arm of ongoing Phase 1 study of NTLA-2001, an investigational CRISPR therapy for the treatment of transthyretin (ATTR) amyloidosis.
November 2022
Positive Interim Data from Second Investigational In Vivo Genome Editing Candidate
Intellia announces positive interim results from first-in-human study of NTLA-2002 for the treatment of hereditary angioedema (HAE).