Life @ Intellia
At Intellia, we are revolutionizing medicine by harnessing the power of genome editing to develop CRISPR one-time treatments. We bring new hope for people living with conditions, including cancer, genetic disorders, viral infections, inflammatory disorders and many more.
Core Values
Our values are at the heart of our company's identity and culture.
Core Values
One
One is respect for individuals; our unique qualities and strengths; our own ways to understand, learn and improve. One is our single-minded determination to excel; to succeed together. One is you and us – trusting and counting on every single one of us. Core Values
Explore
Explore because we seek new ways to tackle disease. Explore with unbounded minds… free from assumptions, open to ideas. Explore by staying curious and pushing boundaries. Explore means thinking of new ways to overcome obstacles.
Core Values
Disrupt
Disrupt by thinking courageously… and creating a better future. Disrupt by defying conformity; interrogating the status quo; questioning our momentum. Disrupt with challenging thoughts, and using skepticism and imagination to develop new ways, innovative solutions. Core Values
Deliver
Deliver by focusing on the objective and your determination to complete the task. Deliver by advancing relentlessly and by maintaining high standards… even when nobody is watching. Deliver by staying accountable and pulling your weight. Deliver because patients are counting on us to make the promise a reality. Get it done.
Why We're Here
We want all of our people to go beyond what is possible. We aren't constrained by typical end rails, and we aren't out to just "treat" people. We're all in this for something more. We're driven to change the lives of people living with serious conditions. Just imagine the possibilities of what we can do together.
Three ways we achieve more at Intellia
Driven to change life stories.
Developing a new treatment is hard, but it's worth the work. That's how we feel at Intellia. When you're driven to change life stories, you understand how important your job is, and you see the world a little differently.
Motivated to make a difference.
When you are around our people, you'll feel the energy and our commitment to something big. That doesn't start and stop with our work. We carry it over into making a difference in the world. We're motivated to do big things for each other, our community, our planet and beyond.
Imagine the possibilities.
Do you know what's really cool about Intellia? The things you learn and do after you start working with us. The possibilities of our platforms and our people are endless. Our collaborative climate will embrace you, and you'll be blown away by our infinite potential.
Our greatest success is helping everyone at Intellia achieve more. This will help us fulfill our mission and drive our overall success.
Listen to Our Podcast
Tune into our podcast, Imagine the Possibilities, where we showcase Intellia talent across departments and take deep dives into all things culture and careers. We talk about career steps (and missteps), development, growth, and more. Just imagine the possibilities of what we can learn together.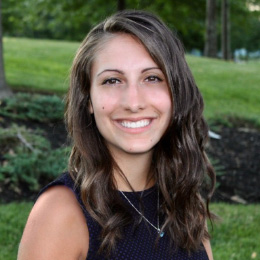 Hosted by Maritza Makowski
Associate Director,
Talent Acquisition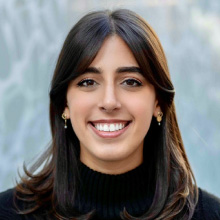 Hosted by Ellie Kalemkeridis
Talent Attraction
Partner